INSPIRATIONAL WOMEN IN PHOTOGRAPHY
Insights into creative and technical elements of photography, including marketing and managing a professional imaging business.
Tania Niwa and Lauren Bootland are an explosive duo who will turn your wedding and portrait business around by hosting a full day seminar. This will be an intensive, fun, informative and instructive learning experience.
Over the course of the day you will be introduced to key elements that make a successful photography business.
Come and experience:
Business strategies and practical shooting techniques.
How to educate your clients to value your products and services.
How to bring your creative passion to life through imaging.
The intricacies of a live indoor portrait shoot.
An opportunity to ask technical questions.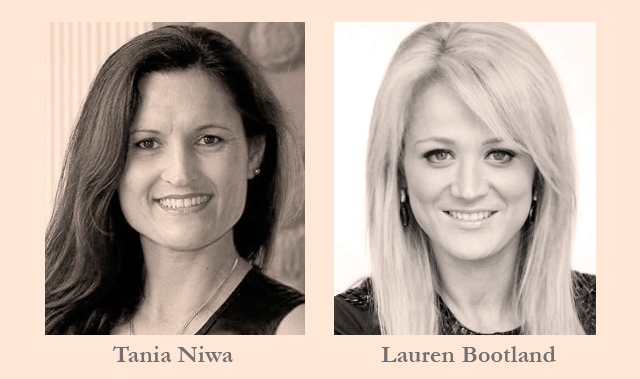 Tania Niwa is Australia's youngest female Grand Master of Photography with the Australian Institute of Professional Photography (AIPP), achieving this in just 17 years. She is also a Fellow of the New Zealand Institute of Professional Photography. Tania has a photography studio in Sydney specialising in contemporary family portraiture, commercial photography, fine art photography and mentoring.
Tania has established herself within the top echelon of Australian photographers in her field. During her career she has also greatly impressed her North American contemporaries winning international awards with self-commissioned powerful, earthy photographs. These images exude sensuality combined with a wonderful blend of documentary and slick design.
As a successful photographer in her own right, Lauren Bootland is proof that attention to detail and business acumen are a recipe for success. Lauren has over 16 years experience in the photography profession and is now a highly respected leader in marketing and business.
With a degree in photography she has recognised the need and importance of systemising boutique photography studios.
Blending these assets in her role as a Business Studio Manager Lauren has guided the gm photographics studio to new heights with her wealth of knowledge, energy and passion.





Sydney booking link Melbourne booking link Brisbane booking link