Here is a snippet of our latest interior decoration photography assignment for the very cool Sophie Duffy who has a business called 'The Dressed Nest' based in Mosman on Sydney's North Shore. These photographs appear on Sophie's new website which was timed to be launched prior to a feature article in House and Garden Magazine.

Sophie is pictured at her home in Mosman. Although you can't see the photos, you will see a cluster of frames behind her in the hallway, these are Sophie's family portraits I took last year with her hubby, three sons and two dogs, one called Lucky and the other one called Scruffy.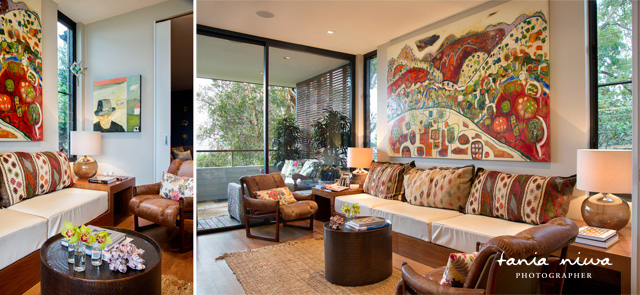 This area is right next to the dining room table and open kitchen area (see below). It is also the setting for where we photographed Sophie's family. The kitchen area is calming and inviting. It is a relaxing place to hang out and perfectly offsets the vibrancy of the other side of the room with the aztec patterns.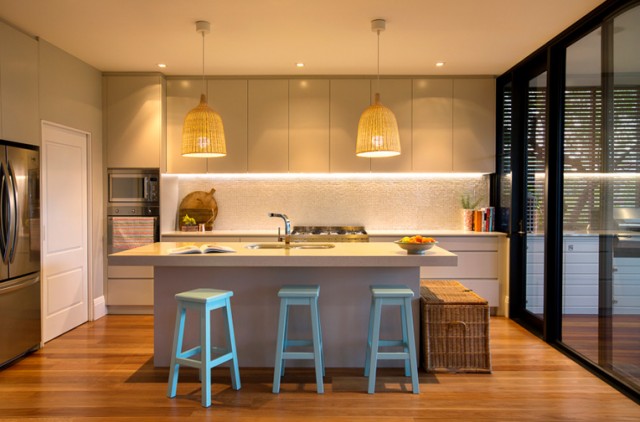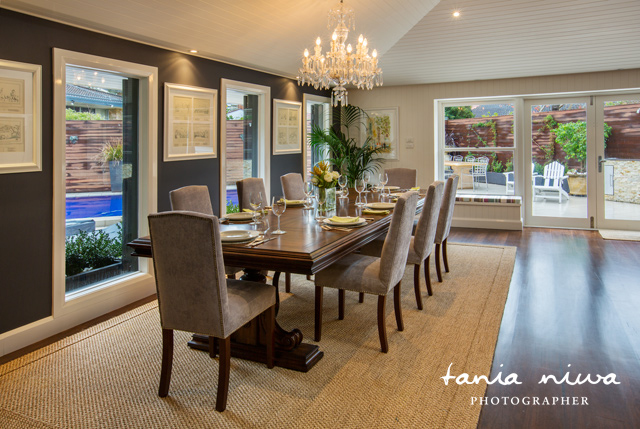 This is a home Sophie has just completed at Castle Cove, on the North Shore of Sydney. Opposite the formal dining room is a formal lounge (below). The house was very badly damaged in a fire, so has come a long way!!!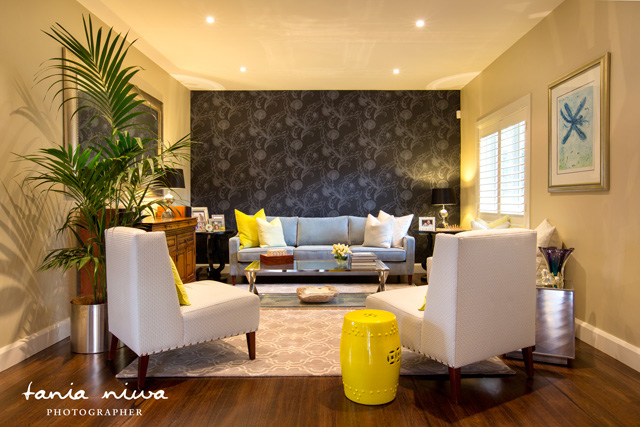 In this same home in Castle Cove there is a very relaxing, open style entertainment area, which adjoins the formal dining room area.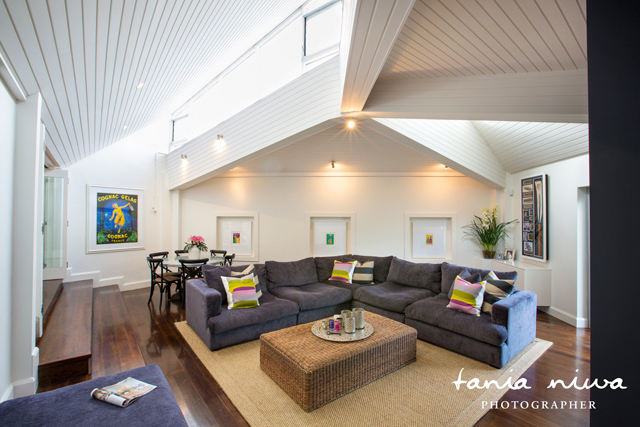 If you would like to know more about how we can help with Interior Decoration Photography please contact Niwa Photography or call our Sydney photography studio on 02 9939 5553