We spent an afternoon doing architectural photography for MidCity Windows who are a leading manufacturer of contemporary architectural window and door systems. With their sights set on a submission to the Australian Windows Awards (for 'best use of windows and doors award') they commissioned us to photograph this luxurious architecturally designed and built home located on the Georges River at Kangaroo Point, near Sutherland.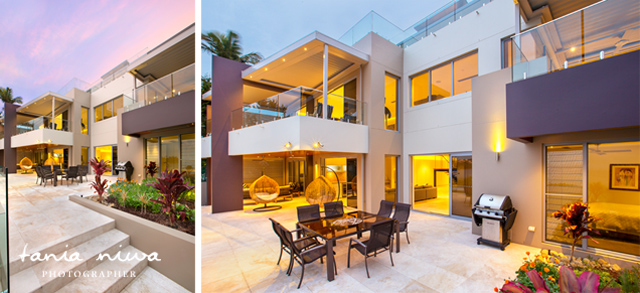 Kevin Thomas , Director of MidCity Windows explained what he needed the photographs to convey, "We always try and show people that with the smart use of our products you get the interaction from the exterior and interior. With this project the view from the home was massively important to the client. They can open up to enjoy the outside very easily."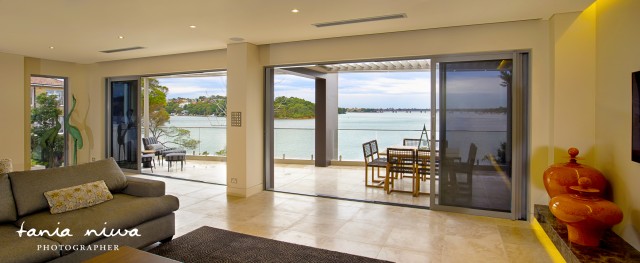 Kevin also wanted to show the way his company's range stands up to a harsh environment (intense heat and southerly rains with this home). He commented, "I really feel we got this with the pictures you took [Tania Niwa] . As stylish and expensive as the house was, it actually does look like a home and when we show these images to new clients regardless of what house they are building, they too can still get a piece of what we are showing".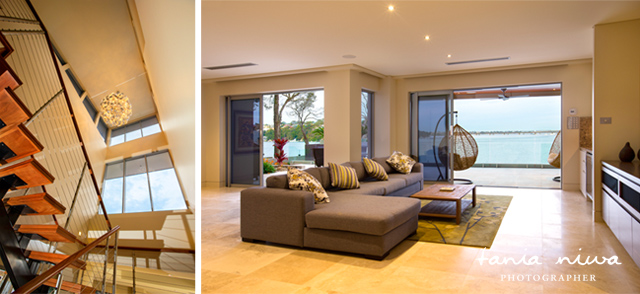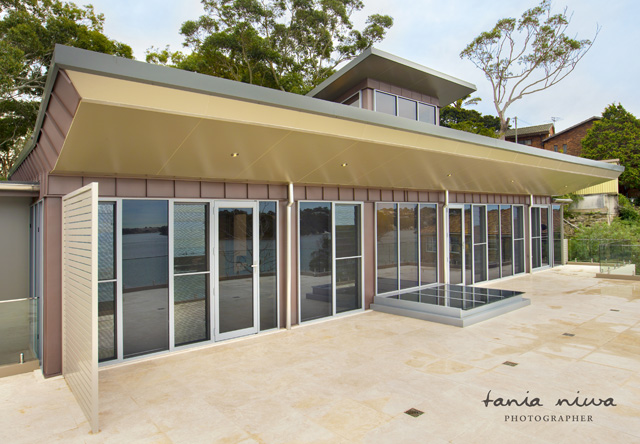 "This job/site had a few challenges.. the main challenge being the sheer size of some of the glass, which was very hard to get to the site. During construction the driveway was only dirt and mud during winter, the only solution was to actually assemble once on the site and we had to have extra labour to physically get the glass sheets to where it was require. We also designed a new system to suit the aluminium cladding system the clients were using, so as challenging as all this was, the end result has been great. With all the rain and storms we have had over the last nine months it has stood up and performed as it should which is great. The client got what they were expecting and are very happy with what we have done."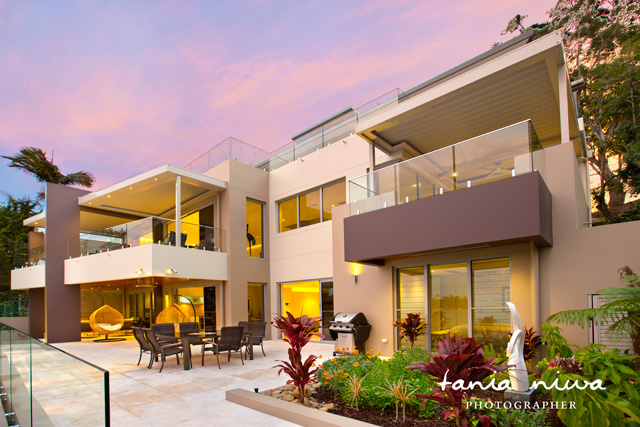 A huge thanks to Kevin Thomas, for commissioning us for their photography needs. His company's design expertise and quality craftsmanship was an absolute treat to capture! We are looking forward to working on future commercial and residential architectural photography projects. Thanks also to the generosity of the lovely home owners who gave us free range of their three level palace and let us do what ever we needed to get the best captures. This home was built by Alkira Homes.