We recently photographed Emma McLaren, owner of Mosman Nutrition. She has changed her career from the finance industry, as a fund manager, to pursue her interests in nutrition.
Emma has always been health-conscious. It wasn't until she had children however, that her interest in nutrition was heightened wanting them to grow up happy and healthy.
She decided to go back to university to do a science degree with a major in nutrition in order to start her own business.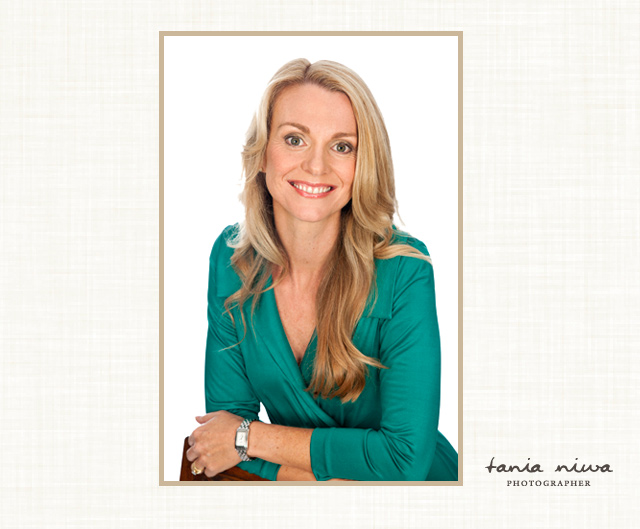 Emma commented, "My mission is to improve the health and well-being of my clients by offering practical but effective nutritional advice. My main practice areas are weight management, food intolerances and nutrition for chronic disease such as diabetes or heart disease.
My philosophy is that nutritional issues can be solved using real food, not meal replacements and bars. I encourage my clients to improve their diets by eating more of the healthy foods they already love. I also encourage foods that can be shared with family and friends, because the social aspect of eating is very important to many people, including me."
Emma's aim is to try to modify people's diets for life, not to make a short-term fix that won't last. To do this she offers ongoing support and motivation to help clients achieve their goals.
When asked why she chose Tania Niwa Photography to help launch her new image for Mosman Nutrition, Emma explained, "I found Tania Niwa on an internet search, and a quick scan of her portfolio online confirmed to me that she was perfect for the job.
I explained to Tania that as a dietitian it is important not only to project a healthy image, but also to show an approachability and a willingness to listen. I feel that Tania captured this perfectly in the photos she took of me. I couldn't be happier. Besides my website, I plan to use her photos on Facebook, LinkedIn, and for some editorial pieces I am writing.
The best thing about Tania is that she makes you feel relaxed during the photo shoot, which is great because it is not something most of us are used to. I will recommend Tania to all my friends and associates."
To find out more about Mosman Nutrition, you can follow her new blog on her website here.