I have just had the wonderful opportunity to take photographs of two beautiful Killara sisters, Chelsea and Sydney with their curious cinnamon Tabby Point Siamese cat, Abby.
Abby is their pride and joy! She enjoys being pampered with plenty of treats as well as toys to keep her happy. The most quirky thing about Abby is that she has been trained by Chelsea and Sydney to walk on a leash, what a unique thing to see!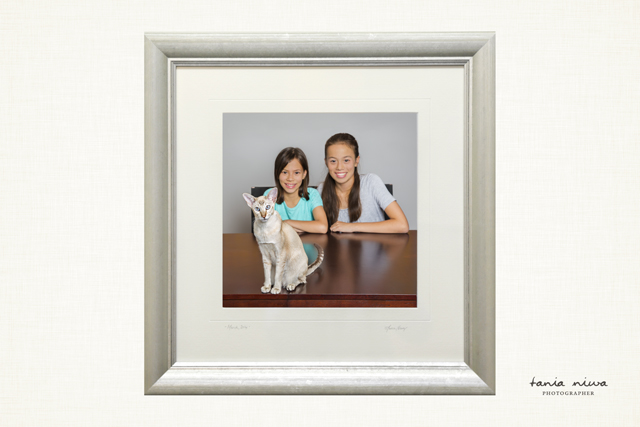 The sisters said, "we keep her as an indoor cat, but she loves to walk around in the garden on her leash and harness, sniffing grass and chasing lizards (so far she has not caught any!)". Abby is a beautiful cat who turned on the charm in front of the camera and posed perfectly with the help of some fluffy distractions behind the camera with her latest favourite toy being a stuffed monkey. "She likes to play fetch with it, she also loves to sit on our laps,"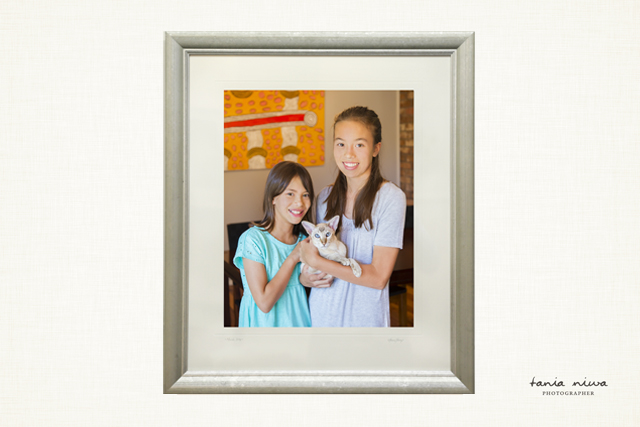 The photo shoot went so smoothly thanks to Chelsea and Sydney's beautiful smiles and Abby being the perfect pet to photograph. If you would like to see our cat portraits portfolio click here. To contact us about family and pet portraiture please call us at our Brookvale, Northern Beaches studio on ph +61 2 9939 5553 or email us.