Newborn portraits of darling 4 week old Mona with her wonderful parents Hanako and Mark, photographed at their home at Cremorne, Sydney.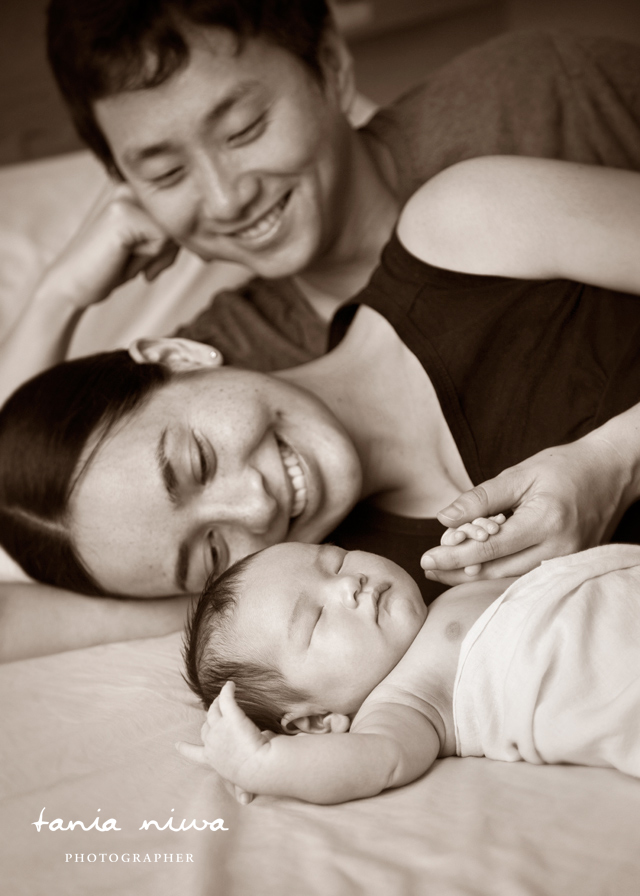 Families find the experience of having their family portrait at home an easy option. It is a familiar environment for baby and they have everything they need at hand. We allow lots of time for photography, sleeping and feeding to make the session as relaxing as possible.
Placid baby Mona is seen below chilling out at home in the lounge on a bean bag. Hana commented that she was surprised and pleased to see how we made use of simple items in their home like their bean bag, a bed sheet placed over their piano stool for Mona to lay on and their bed, all of which made great settings.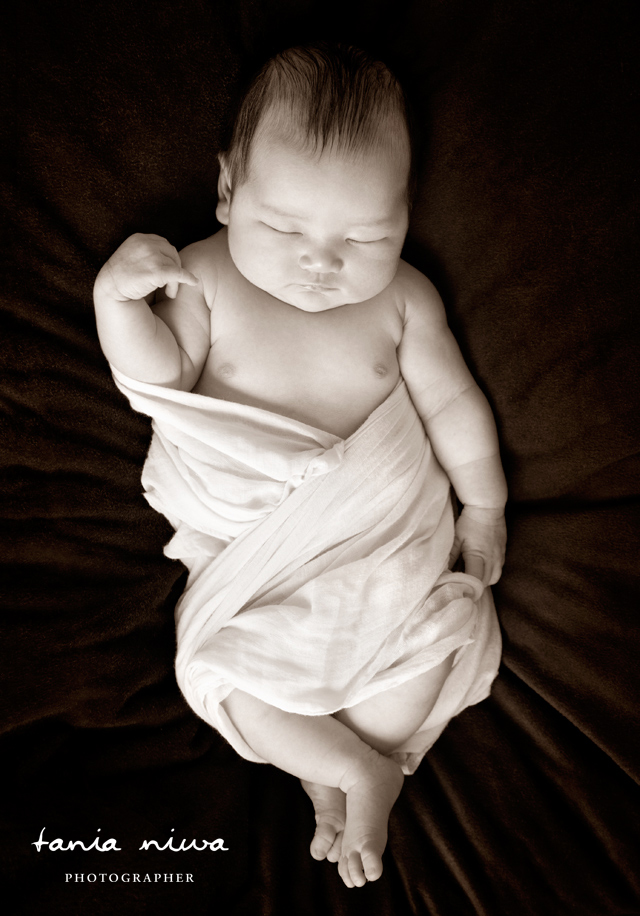 Isn't Mona sooooooooo divine! She was an absolute treasure to photograph. With all of newborn portraits shown here we have used natural window light along with a reflector. We also brought along professional studio lighting but it wasn't needed.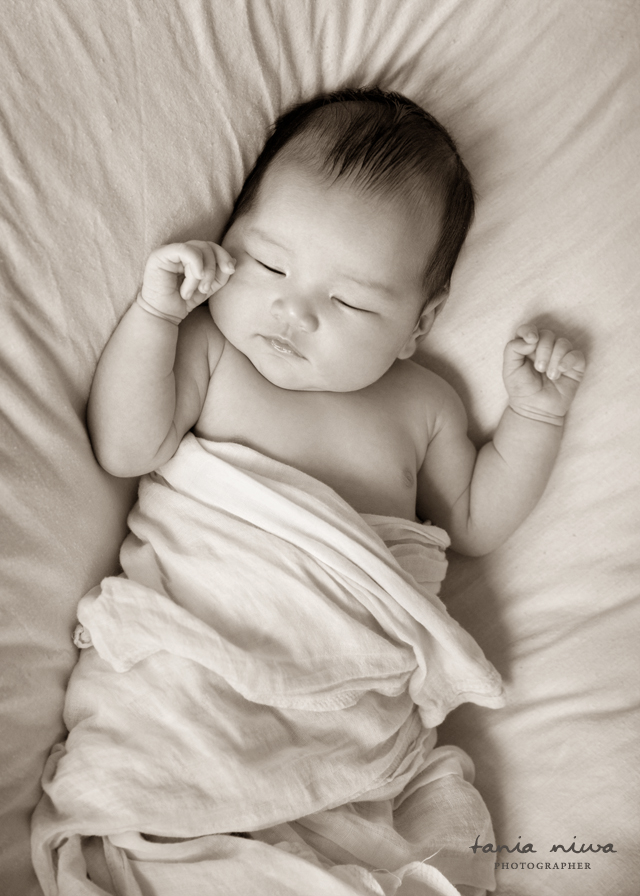 Pregnancy portrait of Hanako with Mark as the sun sets at Cremorne Point, Sydney one month before baby Mona was born.