We met this wonderfully warm spirited lady, Irene (pictured below) through her niece who is a family portrait client of ours from Mosman. Irene wanted to celebrate a milestone year in her life and what better backdrop to use than the picturesque Sydney harbour.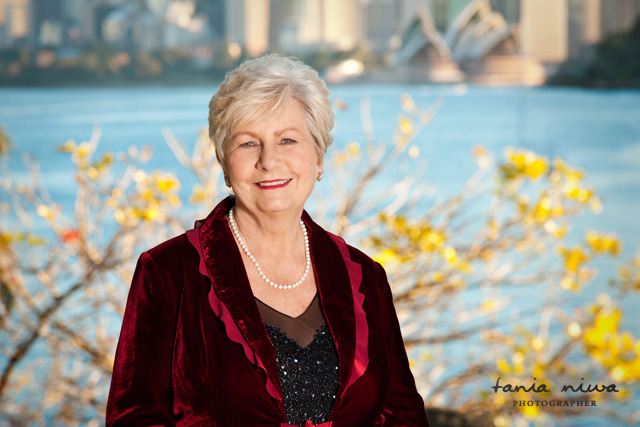 Irene loved the idea of using Cremorne Point on Sydney's North Shore, as the view across to the city is indeed internationally recognisable and apt to share with her family interstate and in Germany. The beauty of this relaxing leafy spot is that it 'subtly' shows the iconic Sydney Opera House and Sydney Harbour Bridge in the background.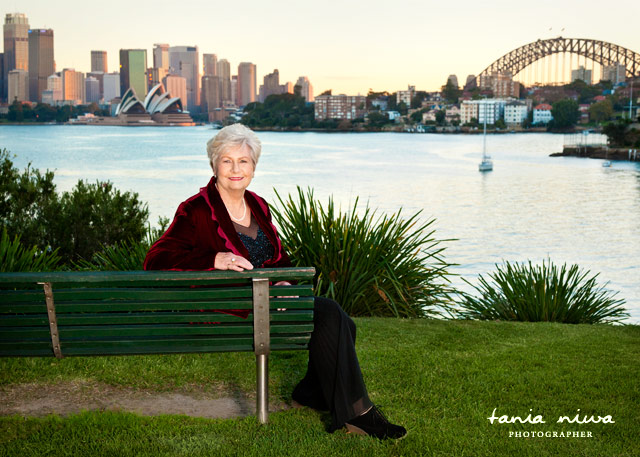 On another note…every time I look at Irene, I can't help but be reminded of the very graceful and regal Dame Cath Tizzard who I met several years ago at Government House in Wellington when she was the Governor General of New Zealand. Irene looks like a Dame to me!!!