In 2019 Tū Tama Wāhine o Taranaki celebrated its 30th Anniversary. To mark this milestone they chose to highlight their work in a unique way – a photographic exhibition of wāhine Pūkauae connected to the organisation, photographed by Taranaki artist Tania Niwa.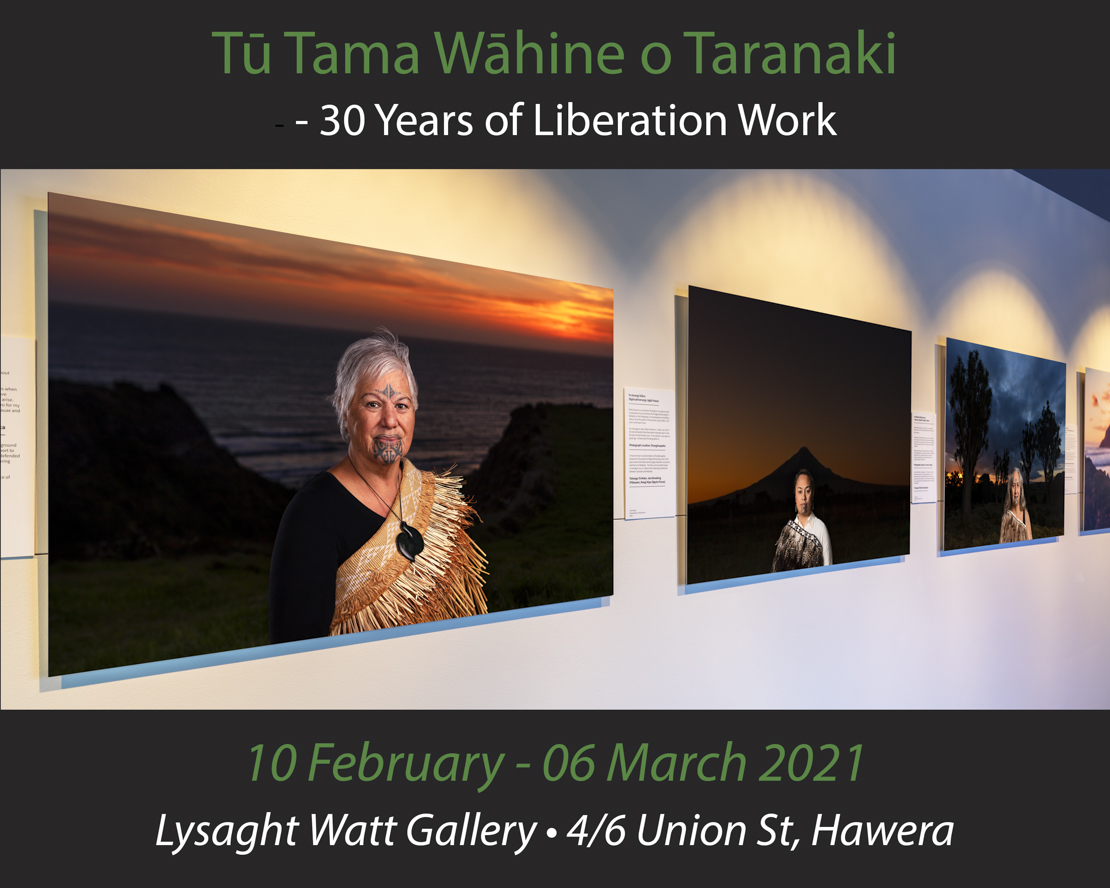 Tū Tama Wāhine is distinctively wāhine led and dedicated to Rangatiratanga. This exhibition captures personal symbols of cultural resistance whilst celebrating the recovery of the art of Pūkauae as a ritual for indigenous healing and regeneration.
"This is about healing ourselves, healing our Tūpuna and healing our whenua; because we are connected, women and land are intimately connected".
Exhibition opening: 4pm Wednesday 10th February
Nau mai, haere mai