Here are our latest artworks from a family portrait session at their home on the Northern Beaches of Sydney. Meet caring big sister Sophie, and her cheeky little sister, Lucia.
Part of the magic of capturing a family is being prepared for the unexpected and seeing what unfolds. Our best laid plans went out the window when Lucia had alternate ideas of what she was keen to do and not to do, so we collaborated with their mum Allison, to find a solution that would keep Lucia interested and in the same spot for more than a few seconds. The teepee and the intrigue of a jar of lollies saved the day whilst also creating something special and unique for this Terrey Hills family.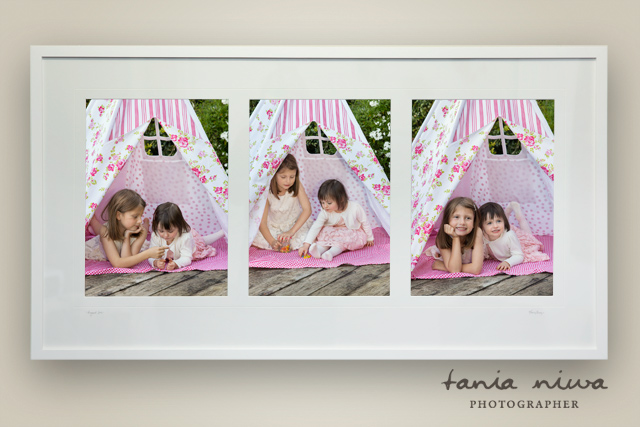 The Wildman's motivation for family portraits was to have some personalised artwork that reflects the special love and connection between Sophie and Lucia.
Here's what Allison had to say about their experience working with us which we received as a fantastic Google review:
"Thank you so much for capturing our daughters, we absolutely love the photos and have them proudly displayed in our living area for all to see! You may recall our youngest daughter wasn't 100% that day and being rather naughty – not at all interested in having her photograph taken. I really appreciated the efforts and the patience you demonstrated to ensure we came with a fantastic selection of photographs. Your assistant and the distractions she provided during the photo shoot were well thought out and very helpful."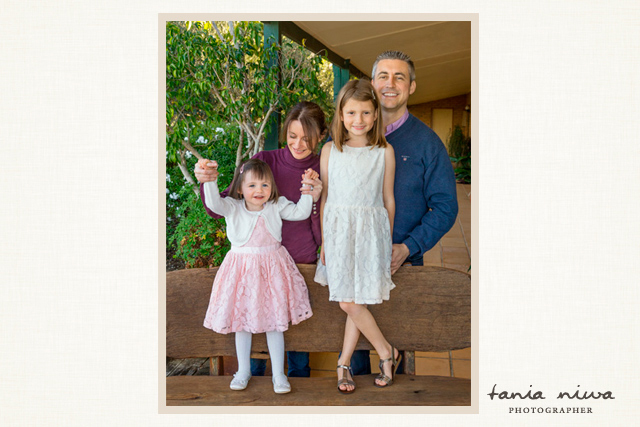 Allison further commented, "I particularly liked your organisation from the very beginning of the process, including your interest in getting an understanding of the girls, their individual personalities and what they enjoyed doing, down to the very practical advice re best choices on what to wear and where and when to have the photographs taken (given we wanted the photos to be taken outdoors). There was a lot we needed to think about and you made it all very easy and straightforward with your pre-planning and professionalism on the day. Thank you again so much – we adore the photos, they bring a smile to our faces at each glance and I am already looking forward to the next time you photograph the girls."
If you would like to enquire about having family portraits please contact us or view our portfolio. We offer a complimentary consultation in our peaceful, child-friendly studio just behind Warringah Mall, Brookvale on Sydney's Northern Beaches.