Meet Alaska, the Siberian Husky from Mosman who is 21 years old (that's equivalent to three in human years). My assistant Montana and I first saw Alaska through the glass windows at 'Pets In The City Grooming and Boutique' in Neutral Bay. We were instantly captivated by her luminous icy-blue eyes and thick sand stone/white coat. She was an absolute stand out amongst the gorgeous group of dogs.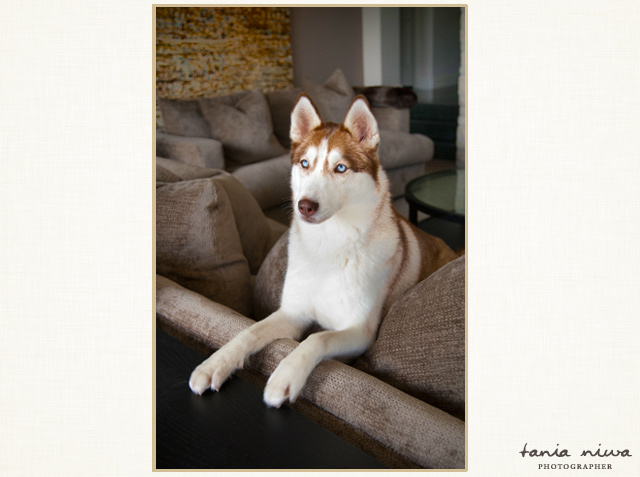 According to Alaska's family, we aren't the only ones who are completely fascinated by her beauty. Alaska is rather well known in the local community, and to some people Alaska's mum is known not by her first name, but as 'Alaska's mum'.
Alaska was first discovered as an 8wk old pup by Natasha. She found him in a Pet Store at Warringah Mall. Natasha, who was 14 years old at the time, instantly fell in love with the puppy and sent a photo (from her phone) to her parents who were away at the time. Natasha and her brother James had been trying to convince their mum and dad to get a dog for some time. Natasha's mum who was yet to be convinced, said as soon as she visited the pet store it was easy to be sold on Alaska too!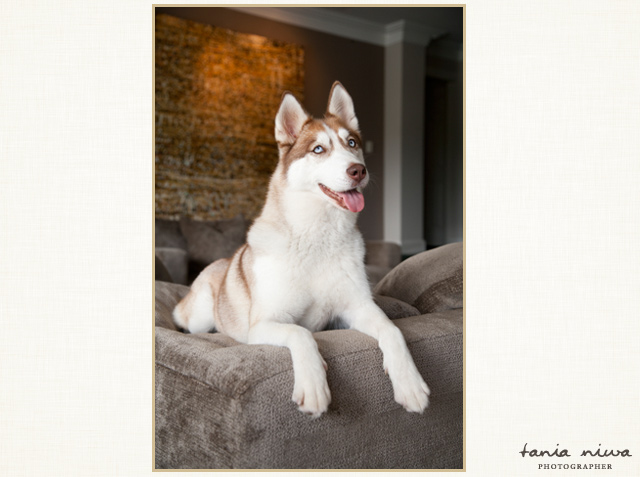 I asked Alaska's mum to tell me about their husky's qualities and personality. She said she is intelligent, has a love for people, loves attention, is head strong, stubborn and a little bit of a devil.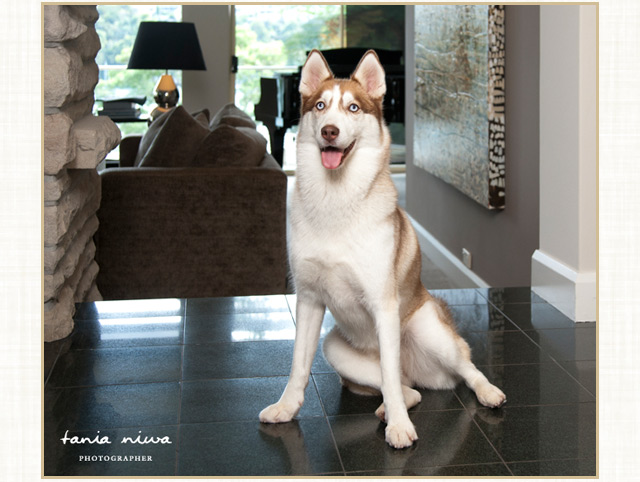 When we photographed Alaska at home she loved the experience and all of our focus on her. We did notice she was very sensitive to the strong light coming through the windows and tended to give us the funniest rolled back eyes as a result. You can see this in the second photograph of her.